Priyanka Chopra is a global star who keeps inspiring everyone with her success and personality. She won the title of Miss World in 2000. She has played a leading role in many Bollywood films and some of the blockbusters films were Mary Kom, Barfi, Krrish, Don 2, Dostana, Agneepath, and many more. Priyanka Chopra started his Hollywood Journey in the year 2015 in the series Quantico.
She was listed in the Forbes list of the World's 100 Most Powerful Women in the year 2017.
Let us look at some of the inspiring quotes by Priyanka Chopra-
1. Any transition is easier if you believe in yourself and your talent.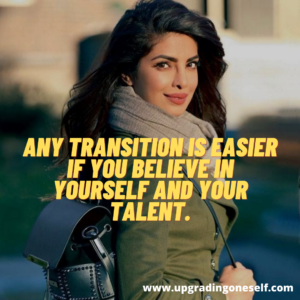 2. Life just keeps moving. You have to keep your blinkers on. Find what you do best and keep moving.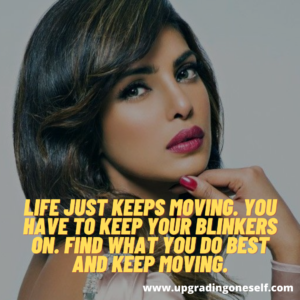 3. Perfect is boring anyway. Flawed is good.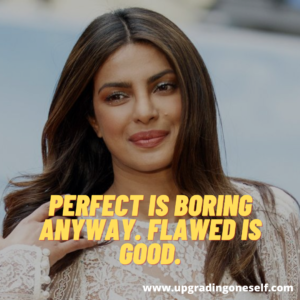 4. You don't know what curves life will throw at you. You should have the ability to take care of yourself and the people you love.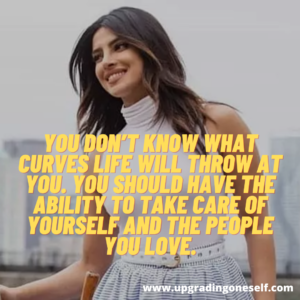 5. No matter where you go in life or who you get married to you have to be financially independent, whether you use it or not.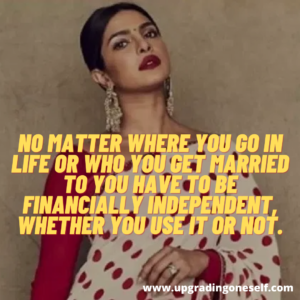 6. You can't control everything – you just have to do your best with every opportunity.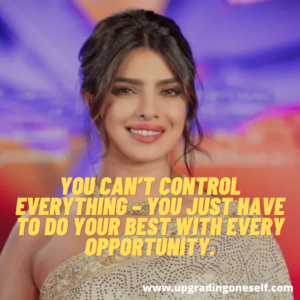 7. Be true to who you are. Be courage. Be selfless. Be love.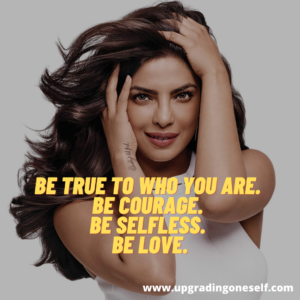 8. Ambition is a word associated with women negatively. People say she's too ambitious. Why is that a bad thing?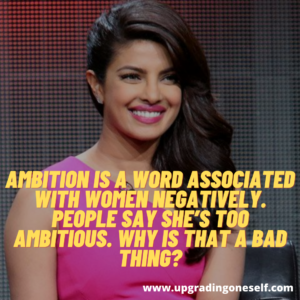 9. I think it's great to be flawed. I am hugely flawed, and I like it this way. That's the fun of life.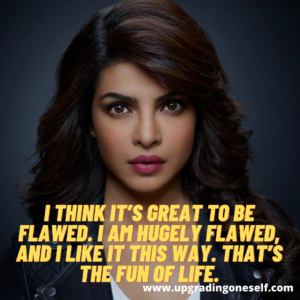 10. When life gives you lemons, make grape juice, then sit back and let people wonder how you did it.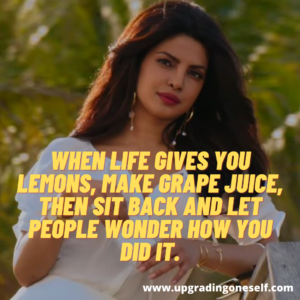 11. I wasn't the prettiest girl in the room, but I learned to carry myself with confidence – that's how you make the best impression on people.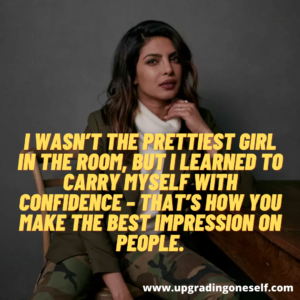 12. No one can tell you how much you can do. You have to set your own standards.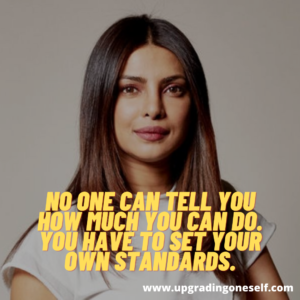 These were the best quotes from Priyanka Chopra. She is one of the fearless and risk-taking  Indian women and she had made India proud.
Related–