Mukesh Ambani is an Indian Business Tycoon who is the chairman, managing director, and the largest shareholder of Reliance Industries Limited. RIL is India's one of the most valuable companies by its market value.
Mukesh and his brother Anil were the sons of Dhirubhai Ambani who is the founder of Reliance. Both were given the control of Reliance in the year 1986 by their father.
Anil Ambani's career has been constantly on a descending slope whereas Mukesh Ambani is one of the richest men on the Asian continent. His business operations are spread in petroleum, natural gas, petrochemicals, textiles, telecommunications, media, television, retail, etc. According to Forbes, his net worth is more than $70 Billion Dollar.
Let us look at some of the inspiring and life-changing quotes of Mukesh Ambani-
1. Business must serve a larger societal purpose.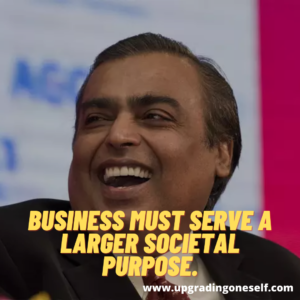 2. It is important to remember, there are no overnight successes. You will need to be dedicated, single-minded, and there is no substitute to hard work.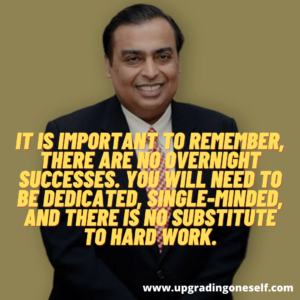 3. Dance to your own music and take some risks in life, because it is often the risk taker who changes the course of history… and contribute to the well-being of millions of lives.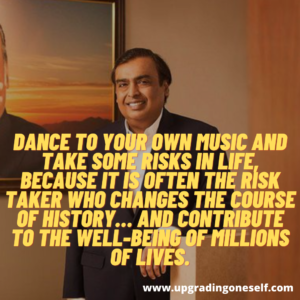 4. Everybody has equal opportunity and I think that is true for everything.
5. I guess when you are left on your own, you find your true potential. I remember my father never came to our school even once.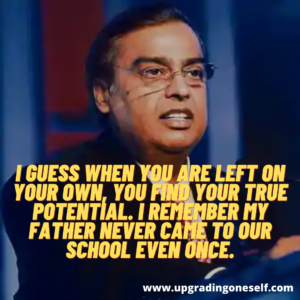 6. Profit or loss is not guaranteed. That depends on the consumer and depends on the product. That's a risk that business people take.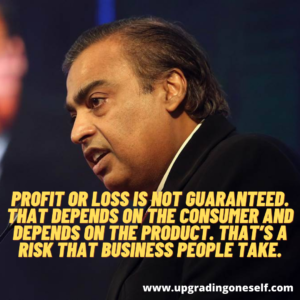 7. I generally think that I should only speak by action and not by words.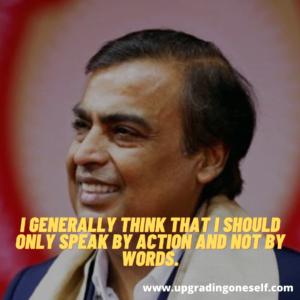 8. I am a big believer that technology shapes mankind.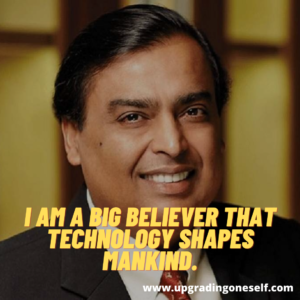 9. Fill your years and minds with melodies of optimism.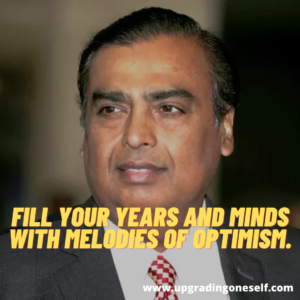 10. Any business that has the soul purpose of making money is not worth doing.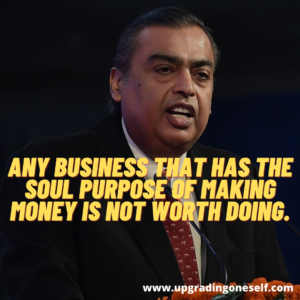 11. It is important to achieve our goals, but not at any cost.

12. Relationship and trust this is the bedrock of life.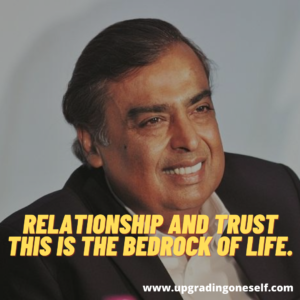 These were the best motivational quotes of Mukesh Ambani. He is a role model for many youths today. The key recipe for his success is leadership, vision, and innovation.
Related–