Viego is one of the characters from the League of Legends game. League of Legends is an online battle arena game developed and published by Riot Games. The character is quite popular in the game and among gamers. Here are the best quotes from Viego of the League of Legends game that will blow your mind…
Best Viego Quotes
1. Love is not so easily dissuaded.
2. My victory is simply a matter of time.
3. Fate cannot stop me. Nothing can
4. We were beautiful once.
5. Submission or death for all who live.
6. No power in this world can stop me.
7. No matter if the live or die, they will all serve.
8. Your coat is centuries out of fashion.
9. If only love could lead the way.
10. Love is my weapon!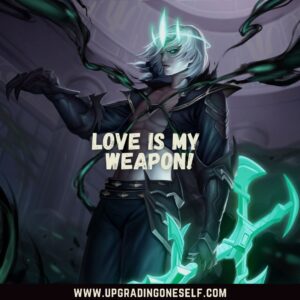 11. Without her, there is only darkness.
12. There will be no rest until I bring my queen home.
13. It is such a small and fragile thing, love.
14. In a world without love, death means nothing.
15. There is no salvation from the dark for the dark is me.
16. No price is too great. No atrocity beyond my reach. For her… I will do anything.
17. I cannot hear you over the tremble in your voice.
These were the best quotes from Viego. Hope you enjoyed it and share it with die-hard gamers who love League of Legends game.
You can also check out quotes from games like-