Rajnikanth is the biggest Superstars in Tollywood and Bollywood.  Rajnikanth sir is not considered inferior to God in the South.  Several temples have also been built in the name of Sir in the South.  He was born on 12 December 1950 in Bangalore State, Karnataka.   Ji Ramoji Rao Gaekwad was his father and Mother name was Jijabai.  He was younger than two brothers and a sister.  And it was after his mother's death that his family faced a great financial crisis and meltdown.  Before becoming a superstar, Rajnikanth sir also worked as a porter, carpenter and bus conductor.  His amazing life story gives us some valuable lessons. So, let us look at the various Life lesson from Rajnikanth sir….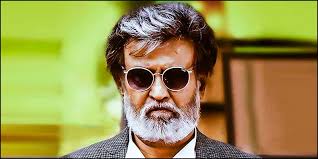 Never give up on your passion
When he completed his schooling, his financial condition of his house deteriorated.  After which he experience the worst situation in his house, he started working to earn something, which included work like porter, carpenter and bus conductor.  But along with this, he never gave up on his passion that was acting.  He was used to practice acting together with the work which made his acting brilliant.  Similarly, we should not give up our passion. When difficulties and troubles arises, we must face it and crush down it.
Hunger to learn more
When Rajnikanth Sir seen an advertisement for the Madras Film Institute where  acting courses were provided.  Due to poor economic condition, he could not join the Madras Film Institute.  But one of his friend, Raj Bahadur saw his desire to act, so his friend of his gave him money to join Madras Film Institute.  Where he got to learn and learn more about acting and film. He had the hunger to learn even in his financial crisis. His hunger made him a big superstar.  Just always have the hunger to learn more and more. You will become what you feed to your mind. So, keep learning and keep growing.
Create your own style
He became very famous for his acting style while learning acting at the Madras Film Institute.  Do you like his style? Let us know in comment section. His acting style is very unique.  Due to the different style of his acting, Director Bala Chandra who is well known in South, he liked the style of Rajnikanth sir and signed him for his film. He is loved by all people for his style. Make your own style like Rajnikant. Be always unique. 
Good things take time
Rajnikanth Sir didn't get success overnight. His journey from financially broke to a superstar experienced lots of ups and downs. He faced many hardships and struggled much. Facing all of them, all good things came to him. So if you have a slow start that doesn't mean you won't succeed. Just remember 'Good things take time.
Do it with all your 100%
 Rajinikanth sir became a well known actor after doing many films.  He was doing with his best.  And for this reason he also did some of the best films like Basha, Muthu, Padayappa, Shiva ji.  That is why it will be good to do everything with your full strength.  And with complete dedication and strength, you will get the necessary return in the form of success.
See the right opportunities and understand them
 Sir's opening film was nothing but a flop.  Katha is Sangama, Anthuleni Katha, Balu Genu, Raghupati Raghavan, Sri Ragvan Vendra. Then later Sir got opportunities for many good films in which he did his best and he was a hit.  In this way you too should wait for your best and tremendous work. Remember that everyone gets opportunity. It can come in any form. Just understand opportunity and make your own from it.
To be polite
Despite being so successful and famous, Rajinikanth sir is very humble and likes to lead a harmonious life.  He is a person who is always down to earth. His Watch is like a normal South Indian man.  When one of his films flops, Rajinikanth sir compensates the losses caused to the film's distributors with his own money. He donated 15 lakh rupees to the fence that came in Kerala to help the victims. He will also join politics in 2021.  It will be a matter of seeing what good things he will do after getting into politics. We too should remain humble after being successful and stay away from pride and hanker.  
These were lessons learned from Rajnikanth sir's life.  If you like these points, then share them with your friends.
Read life lesson from Batman and Tony Stark.